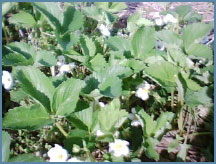 Yerico Farms...
We, at Yerico Farms, believe history
is our future and our children are
our hope - so bring the kids and
show them their roots!
U-Pick
Yerico Farms U-pick field is now closed for the season!! We would like to thank everyone who joined us for some good ol' fashion family berry picking! It sure was sweet!!Until next season! We can't wait!!
Call ahead for field status update or check us out on facebook for more current updates!
See you all berry soon!!
Our U-Pick farm is a popular spot for families, business people, and other visitors to enjoy some time outdoors while picking their own fresh fruits. Children love visiting and taking a stroll around the farm.
Come pick your own:
Strawberries - Raspberries - Blueberries
Our Farm has plenty of parking, easy access, weed-free fields, containers, pull carts, outdoor facilities, and a picnic area for your family experience.
We have another Berry favorite for your "Pikin Pleasure".

.

Red Raspberries and Blueberries!!! All on the same Patch?
Awesome!!!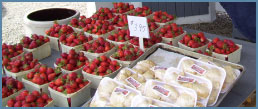 Together we will experience these fruits - if you have the family - we've got the farm! Come on out!

Every year is a new experience & you have to taste it to believe it!
Located: 3691 East Main Road
Fredonia, NY 14063