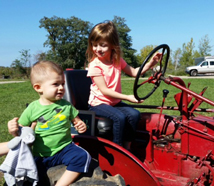 Yerico Farms...
"With wisdom
does not come
patience."
— John M. Yerico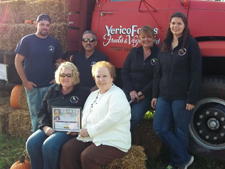 What's in Season?
Yerico farms is here for all your summer cookin' needs!
Come see us for all your summer gatherings, graduation parties, and more!! We've got you covered!!
RASPBERRIES and BLUEBERRIES are here!! The time has come!! Sweet, juicy and good for you!!
GREEN AND YELLOW BEANS are the perfect addition to all your summer meals!! Great for snacking, steaming.
Sautéing, or can up some dilly beans!! Yum!!
SWEET CHERRIES are here!! These babies are absolutely tasty!! We also have some Pie Cherries available as well for all the bakers out there!!
SWEET CORN is on its way!! We will have it ready for you this weekend, July 7th!! Call ahead for orders!!
We are also now taking orders for BLACK RASPBERRIES!! So please call ahead and get on the list!!
We have much more available at the Country Market to make cookin' a breeze!!
TOMATOES, CUCUMBERS, ZUCCHINI and YELLOW SQUASH, BABY RED POTATOES, GREEN PEPPERS, ONIONS, NECTARINES, JAMS/JELLIES and more!!
We also carry local HONEY and SWEET KETTLE CORN!!
Please stop by to see us!! We will be happy to hook you up with our delicious homegrown produce!!
The U-Pick field will be opening this coming week, Thursday, July 12th!! Call ahead or follow us on Facebook for weather and crop updates!!
See you all soon!!
Please check back for more updates as the season continues, and make sure to follow us on Facebook!
We can't wait to see everyone for another great season!!
Thank you to all our loyal customers for again voting us BEST of the BEST for the 11th year in a row!! We cannot Thank You enough for taking the time to come see us and as always for supporting your local agriculture! We strive to serve you the best quality produce that we have to offer, and it really brings joy to us to see you bring our homegrown products into your homes!! Thank you all!!
Please check us out and "like" us on Facebook for daily updates with what's happening on the farm. Call us with questions at (716) 673-1271.