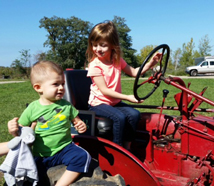 Yerico Farms...
"With wisdom
does not come
patience."
— John M. Yerico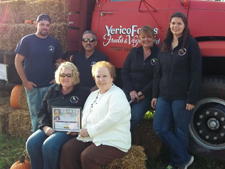 What's in Season?
On behalf of Yerico Farms, we would like to thank you all for another great season!! It truly has been blessed!

As the cold weather starts to sneak in, we wish you all the very best, and a warm and happy holiday season!!

We look forward to kicking off the 2018 season in the greenhouse, and are eager to see you all again for another rockin' year ahead!

Thank you all for your continued support and patronage, and as always for supporting your local agriculture!!

Until next year!!

Follow us on Facebook and keep your eyes peeled for what's happening at Yerico Farms!! We'll let you know what's happening when!!

We'd like to thank everyone for the outpouring love and support at Yerico Farms Heritage Greenhouse for our 2nd year!! We watched you create masterpieces to enjoy for years to come and the summer ahead!! We're already brainstorming on plans for next year!! So again, Thank You!!!

Check back for seasonal updates to see what's happening at Yerico Farms!
Thank you to all our loyal customers for again voting us BEST of the BEST for the 11th year in a row!! We cannot Thank You enough for taking the time to come see us and as always for supporting your local agriculture! We strive to serve you the best quality produce that we have to offer, and it really brings joy to us to see you bring our homegrown products into your homes!! Thank you all!!
Please check us out and "like" us on Facebook for daily updates with what's happening on the farm. Call us with questions at (716) 673-1271.