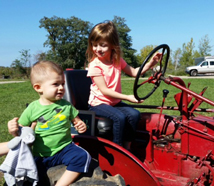 Yerico Farms...
"With wisdom
does not come
patience."
— John M. Yerico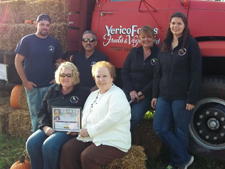 What's in Season?
FALL has arrived at Yerico Farms, and do we have all  of your favorites!!!

HARDY MUMS!!!! Beautiful colors to make your homes looking FALL ready!! Red, Orange, Yellows,White, Pinks and Purples!!! You'll love them all!! Come see!!

All your favorite FALL DÉCOR!! PUMPKINS of all shapes and sizes! White and Tiger striped!! CORNSTALKS and GOURDS!! INDIAN CORN and MORE!!

APPLE CIDER is here! Fresh pressed homegrown apples, and UV treated! Absolutely delicious and worth trip!! Yum!

APPLES are here as well! GALAS, CORTLAND, and MACS to get us started!! Great for baking, eating and snacking!!

FREDONIA GRAPES! The smell is in the air, and they sure are tasty! Come stock up!! Great for jams, jellies, or wine making!!

CUBA CHEESE!!! Cheese curds, sharp and extra sharp are availble at the Country Market!! It doesn't get any better than Cuba Cheese!!

CAULIFLOWER AND BROCCOLI!! Beautiful, healthy and homegrown! Stock up your freezer for the winter!!! Makes a great addition to veggie trays for Sunday Football!!

We also have much more available at the Country Market!! PLUMS, PEACHES, TOMATOES, GREEN BEANS, CORN, ONIONS, POTATOES, EGGPLANT, WINTER SQUASH VARIETIES, PEPPERS and MORE!!!

Check out our JAMS, COBBLER MIXES, DILLY BEANS, RELISHES and so much MORE!! We also have KETTLE CORN and LOCAL HONEY available for you!!

Follow us on Facebook and keep your eyes peeled for what's happening at Yerico Farms!! We'll let you know what's happening when!!

We'd like to thank everyone for the outpouring love and support at Yerico Farms Heritage Greenhouse for our 2nd year!! We watched you create masterpieces to enjoy for years to come and the summer ahead!! We're already brainstorming on plans for next year!! So again, Thank You!!!

Check back for seasonal updates to see what's happening at Yerico Farms!
Thank you to all our loyal customers for again voting us BEST of the BEST for the 11th year in a row!! We cannot Thank You enough for taking the time to come see us and as always for supporting your local agriculture! We strive to serve you the best quality produce that we have to offer, and it really brings joy to us to see you bring our homegrown products into your homes!! Thank you all!!
Please check us out and "like" us on Facebook for daily updates with what's happening on the farm. Call us with questions at (716) 673-1271.